Advantage Bags - Accessories
We started working with Advantage Bags back in 2018 when we were looking to find the right solutions for nets and backpacks for wheelchairs.
Storage with wheelchairs is so important and valuable and thanks to Advantage Bags, clients and customers have enjoyed extra storage for outdoor adventures, whether it is going to the shops or catching up to see friends.

Alber - Power Assist
Alber is a power assist company that we have known and trusted for many years now.
The Push team have enjoyed working with Alber products to transform a manual wheelchair into a power assist machine.
Whether it is a new set of power assist wheels like the duo drive or a front wheelchair attachment like the e-pilot, mobility needs are fulfilled.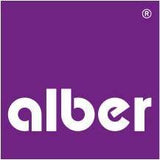 BigPaw- Accessories
BigPaw is an Australian company that is located in Perth, many staff members here at Push wanted to use the footplates for themselves so we reached when they launched in 2017.
Footplates are incredibly important particuarly in folding and rigid wheelchairs and we haven't looked back.

Bike Box - Tyres
Bike box has been supplying us with supply us with Schwalbe tyres and accessories for multiple years now.
Schwalbe offers the Marathon Plus which is by far the most popular wheelchair tyre.
When other companies have no stock, we are proud to been able to help you and avoid delays in receiving Schwalbe tyres.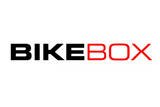 Bowhead - Adaptive Bikes
MTB's are a big passion for our team member Grant Allen. Being well aware of the cool things that Bowhead were doing in the space of adaptive MTB.
A combination of the itch to be involved personally and to be able to help others and bring these bikes to the Australian market led Grant to make contact with the team in Canada and things have only blossomed from there. Grant has two Bowhead bikes that he uses personally and of course to demo with clients.
He also knows a thing or two about riding them to the limit. Bowhead are a company that share the same values as Push and are one of the most amazing companies that we get to work with.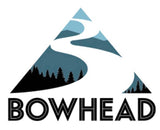 Carbolife - Accessories
Carbolife are a company that both Grant & Alex know very well, love and use.
Alex made contact with Carbolife some time ago and now both he and Grant deal regularly with Susanne from the Carbolife team to bring pushrims, fenders and more to the market here in Australia.
Carbolife are a friendly group and great to deal with. We love them!


Carbonbike - Handcycling
We started working with the Carbonbike team when Alex started with us in 2016.
Alex knew the owners through his cycling and used the products so it made sense to work with Carbonbike.
They also offer the best performing wheelchair sports products and are always developing something new to push the boundaries of weight and performance.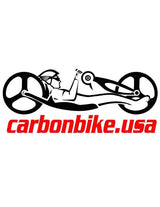 DaVinci - Beach Accessibility
DaVinci has worked hand in hand with Push over many summers with beach wheelchair products.
Assisting with beach accessibility, DaVinci and Push ensure your next beach adventure is better than ever!
The DaVinci Beach Wheelchair is the only self-propelling beach wheelchair Australian standards tested and approved under the requirements of Australia and New Zealand.


FE Sports - Sports
FE Sports have some of the best sports tech brands including Wahoo, Theragun and Shokz.
There is a very large range but we mainly work with the Wahoo handcycle trainer that we have a custom bracket to work with a handcycle, Shokz conducting headphones and Theragun products.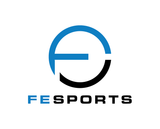 FreedomTraxx - Power Assist
We started working with FreedomTraxx in 2021 to provide a power assist option to get across soft sand.
Beach access is a big part of what we do so we try to offer all the options for end users.
FreedomTraxx can also be used on other off road surfaces including dirt, grass, grave and more.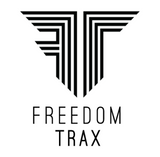 Frog Legs - Accessories
Frog Legs make some of the best caster wheels so we started working with them from the beginning of Push.
Whether you are upgrading or replacing worn casters, we try to keep stock of the wheels to keep our customers rolling as smooth as possible.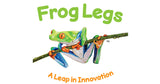 Fumpa Pump - Accessories
A fellow small Melbourne-based business, Fumpa Pump have been integral when it comes to ensuring wheels are inflated properly and stand the test of time.
With 2 products on Push shelves (Fumpa Pump and Fumpa Pump Mini) these devices are a great companion to have when you are out and about.
The Fumpa pump is a must have for any wheelchair user with presta valves. You never know when you need some air!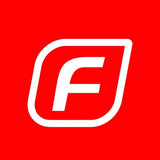 Gekko Traxx - Accessories
We worked alongside Gekko Traxx to help develop the product.
Ryan who is one of the owners would come in regularly to test prototypes on our chairs. We really like the product, especially for travelling and off-road adventures.
Gigantex - Wheelchairs
There's no doubt that carbon chairs are the future and the Gigantex is super lightweight and performs well.
We have worked with them since 2020 and we find it's a great chair for someone who doesn't need any compex scripting.
If you partake in vehicle transfers, lightweight chairs like the Gigantex is a great option.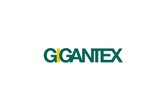 Harness Gloves - Accessories
Since we have been offer racing wheelchairs, we have to also stock and supply gloves. Harness offers very durable gloves for racing or everyday use.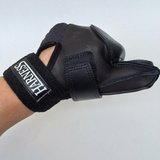 Health Postures - Sexual Health
At Push we love to find products that are going to help people in all aspects of life so we haven't overlooked sexual health.
Health postures provide us with the Intimate Rider range.

HOC - Wheelchairs
"Hands On Concepts" or "Team HOC" as they are often known as, are a bespoke manufacturer of custom made titanium wheelchairs out of the United States. HOC is a company that Grant was aware of when first starting with Push and wanted to work with the team to bring their chairs to market in Australia. Between Grant and Alex, they have forged a strong relationship with the small and dedicated team at HOC to bring what we feel are possibly the finest wheelchairs made to Australian shores.

Ingenium - Accessories
Since we offer racing wheelchairs, we have to also stock and supply gloves. Ingenium has 3D printed technology for those who would like to use hard gloves.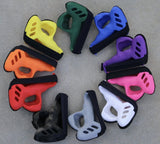 Invacare – Wheelchair Cushions
Invacare were one of the first suppliers that we had when we were founded.
Focusing greatly on wheelchairs in Push's early days, Invacare have been a loyal supplier for many years and provide a wide range of wheelchairs on offer.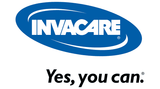 JB-3 - Accessories
One of the only manual leg bag emptying systems in the world.
We have had customers experience a new sense of independence since using the JB-3.
Regardless of why you are in the wheelchair, if you are using a manual wheelchair or a power wheelchair that you control through a joy-stick, you very likely will be able to use the JB-3 Complete Kit Leg Bag Emptier.

Kask - Accessories
Kask offers some of the best performing helmets on the market, since we work with wheelchair racing and handcycle athletes, it's important to keep them safe while riding.
Push continues to promote and drive sports and recreation products with Kask being a crucial part of this growth.
Lasher - Sports
In 2012 when Push Mobility started, we only wanted to sell the best wheelchairs and coolest equipment.
Lasher offered some awesome super light wheelchairs, beach wheelchairs and the worlds best hand bikes and we thought the Lasher products would be well received in Australia.
We were right! Over the years we have provided many chairs and bikes to customers from every corner of Australia.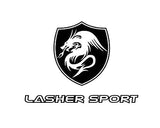 Livall - Accessories
Safety on or off road is very important to us and we are proud to work with Livall, a company that offers a great helmet with many advance safety features built in.
We and Livall ensure when you venture out on your hand or adaptive bike, you feel safe and pleased with your purchase.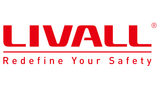 Maddiline - Handcycles
The Maddiline Crosswind handcycle landed at Push in 2022 and provides users the chance to leisurely cruise off or on road.
Perfect for cycling adventures, the Crosswind is made in Italy and is perfect for loves of sport and recreation.
The handcycling product list at Push is always expanding and 2022 was a big year to introduce the Crosswind.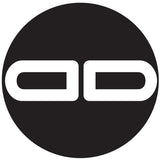 Mobi International - Accessibility
Mobi International and Push have a strong relationship thanks to Shane.

Accessibility is super important in everyday life and the Mobi International product matting range helps clients and customers greatly.
Whether it is transporting over surfaces including sand, grass, dirt or gravel, Mobi matting helps your promote increased mobility.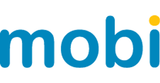 Orion Medical - Sexual Health
Orion Medical supply us with the Ferticare range.
At Push, we pride ourselves on supporting people living with a disablity in all aspects of life and we haven't overlooked sexual health.
This is another reason as to why Push isn't just a regular disability equipment company.

Ottobock - Wheelchairs
One of the best companies dealing with manual wheelchairs, Ottobock and Push have been able to faciltiate the needs of wheelchair users when it comes to a wheelchair upgrade.
Whether it is a folding or rigid frame chair, Ottobock wheelchairs offer quality, style and comfort.
Ottobock provides fast turnaround times of wheelchairs to help you get from point a to point b.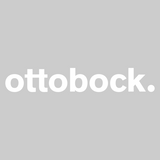 Power Soccer - Sports
In 2018, an OT we worked closely with asked us if we would be interested in importing Soccer Wheelchairs into Australia so people can play soccer and so the sport can grow.
We didn't think twice, we contacted Power Soccer and a great relationship was born.
Over the years we have scripted and delivered many power soccer wheelchair to customers in every state of Australia. It's been great providing soccer wheelchairs and seeing the sport grow into what it is today.

Permobil - Power Assist
When Push Mobility started in 2012, one of our first products we provided was the SmartDrive power assist.
The SmartDrive was purchased from Permobil and we are proud to say that we have sold SmartDrives and the ways in which you can use a SmartDrive for over 10 years.
This is due to working with this great and knowledgeable company.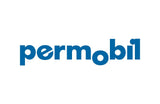 Phoenix Instinct - Accessories
Phoenix Bags are a holiday and airport essential for wheelchair users.
Stocking travel bags and adapters to ensure products are compatible onto every wheelchair is something that Push prides itself on and takes great satisfaction knowing that we help make your holidays and airport experiences easier and stress-free.
Other Phoenix bags with different colours and styles will become available on the Push website.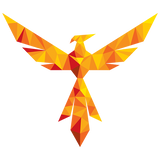 Ribgrips - Accessories
Ribgrips were supplied with a few of our manual beach wheelchairs so it was important that we kept stock for maintenace purposes.
We found this product to also be good for higher level quadriplegics with limited grip strength.
For peace of mind, clients and OT's look to Ribgrips.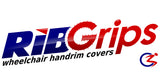 Sandcrusier - Beach Wheelchairs
The Sandcruiser beach wheelchair is a portable and robust beach wheelchair that's been on the Australian market for many years.
Sandcruiser is a popular choice for many surf clubs throughout Australia and for families looking for a portable chair.
Sandcrusier also partners with a small version of beach wheelchair, the Sandpiper.
Sandpiper - Beach Wheelchairs
The Sandpiper beach wheelchair is a great product for the Australian summers.
Offering easy assembly and great for smaller adults/children the Sandpiper is a portable and robust beach wheelchair.
Sandpiper is a popular choice for many surf clubs throughout Australia and for families looking for a portable chair.
Sandpiper also partners with a larger version of beach wheelchair, the Sandcrusier.

Snugglebundl - Accessories
In late 2021 Push expanded it's product range to wheelchair users who have a young growing family.
With Queensland Manager, Alex at the forefront of this product with the birth of his first child, lorence, baby products were launched at Push, including the collaboration with Snugglebundl.
The birth of a child changes your lifestyle, and with the Snugglebundl, Push is here to help make everyday life that little bit easier.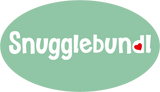 Sports Crafters - Handcycles
Grant and Alex both travel a lot with their handcycling competitions so it's important to have lightweight rollers so they can continue their training.
We have worked with Sport Crafters since 2017 and they have great range of products for people with all different types of bikes.
Stricker - Power Assist
Stricker has formed a strong collaboration with Push in recent years for all things power assist and wheelchair attachment.
Based in Germany, Stricker's products help you with your everyday journeys and improve your outlook on life. Products of Stricker entail quality and attention to detail to ensure your wheelchair transforms into a power assist essential.
This relationship has been formed thanks to Timo Stricker and Push Mobility founder and Managing Director, Shane Hryhorec.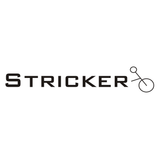 Vicair - Seating & Cushioning
Back before Grant worked for Push but was good friends with Alex, he mentioned the Vicair cushions and the Allrounder shorts he had discovered and been using with good success.
From there, Alex set things up with Wim from Vicair in Australia and now Vicair cushions are one of our most liked and sold cushions and accessories for so many reasons.

Wheelblades - Accessories
Wheelblades have been able to assist in making winter adventures easier and more accessible.
Wheelblades connect to your caster wheels on your wheelchair to help glide across the snow with ease and grace. When the colder months approach, our email inbox and phone goes crazy with Wheelblades enquiries.
With Covid Lockdowns well and truly passed now, with more people escaping for winter and snow trips, the Wheelblades are an essential.